Posts for: May, 2021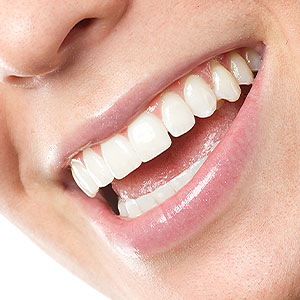 If you think your smile is beyond hope, you might be in for a happy surprise: Today's dental cosmetics can improve even the most forlorn dental situation. It could be a one-visit tooth whitening—or a total "smile makeover."
If it's the latter, your transformation journey could take months or even years—so you need some idea of where this journey will take you. That will come through initial discussions with your dentist about your dreams and desires for a new smile.
But you'll also need to consider what your dental condition will practically allow: Although your goal is a more attractive appearance, the higher priority is your long-term dental health. There's also cost—dental enhancements can be expensive, so you may have to adjust your dream smile to match the reality of your finances.
With the big picture in focus, the next step is to refine the details of your makeover plan. Nothing does this better—for you and your dentist—than to "see" your proposed smile ahead of time. This is possible with computer technology: Your dentist can modify a digitized photo of your face and smile to show the proposed changes to your teeth and give you a reasonable view of your future smile.
Another way is to create a "trial smile." Using composite dental material, your dentist fashions a temporary restoration that fits over your teeth. Unlike the digitally enhanced still photo, a trial smile let's you see what your new appearance will look like while moving, talking or smiling. Although it's removed before you leave the office, you can have photos taken to show friends and family.
You and your dentist can use these methods to make adjustments to your makeover plan before applying the real enhancements. It also eliminates any unpleasant surprises after all the work is done—you'll already know what your future smile will look like.
These initial steps are just as important as the actual procedures you'll undergo. Through careful planning, you'll gain a new smile that can improve your life.
If you would like more information on smile transformations, please contact us or schedule an appointment for a consultation. You can also learn more about this topic by reading the Dear Doctor magazine article "Beautiful Smiles by Design."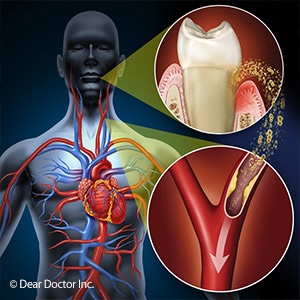 Preventing periodontal (gum) disease not only preserves your teeth and gums, it might also benefit the rest of your health. There's growing evidence that gum disease has links to other systemic diseases.
Gum disease usually starts with dental plaque, a thin film of bacteria and food particles, which triggers a bacterial gum infection. Left untreated, the infection advances and steadily breaks down the gums' attachment to teeth.
This can create large ulcerated areas that are too weak to prevent the passing of bacteria and toxins into the bloodstream and other parts of the body. There's growing evidence from epidemiology (the study of the spread and control of disease) that this bloodstream transfer, as well as the inflammation that accompanies gum disease, could affect other body-wide conditions or diseases.
Diabetes. This chronic condition occurs when the body can't adequately produce insulin, a hormone that regulates sugar (glucose) in the blood, or can't respond to it. Diabetes can inhibit healing, cause blindness or lead to death. Both diabetes and gum disease are inflammatory in nature, and there's some evidence inflammation arising from either condition may worsen the other.
Heart disease. Heart attack, congestive heart failure, stroke and other cardiovascular diseases are a leading cause of death. Like diabetes and gum disease, these heart-related conditions are also characterized by inflammation. There are also specific types of bacteria that arise from gum disease that can travel through the body and increase the risk of heart disease.
Arthritis. An autoimmune disease, rheumatoid arthritis causes debilitating pain, particularly involving the joints, and leads to decreased mobility. Interestingly, many newly diagnosed arthritis patients are also found to have some form of periodontal disease—the two diseases, in fact, follow a similar development track. Although this may hint of a connection, we need more research to determine if there are indeed links between the two diseases.
Regardless of any direct relationships between gum disease and other conditions, preventing and treating it can improve both your oral and general health. You can lower your risk of gum disease by practicing daily brushing and flossing and undergoing regular dental cleanings to remove plaque. And at the first sign of gum problems, see your dentist as soon as possible for early intervention—the earlier the better.
If you would like more information on oral health care, please contact us or schedule an appointment for a consultation. You can also learn more about this topic by reading the Dear Doctor magazine article "Good Oral Health Leads to Better Health Overall."