Posts for: April, 2021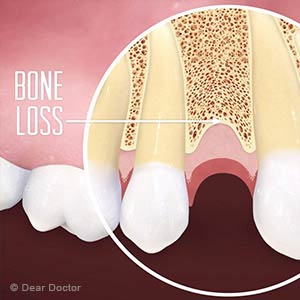 Introduced to the United States in the 1980s, dental implants have quickly become the go-to restoration for tooth replacement. And for good reason: they're not only incredibly life-like, they're highly durable with a 95% success rate.
But as desirable as they are, you may face a major obstacle getting one because of the condition of the bone at your implant site. To position the implant for best appearance and long-term durability, we must have at least 4-5 mm of bone available along the horizontal dimension. Unfortunately, that's not always the case with tooth loss.
This is because bone, like other living tissue, has a growth cycle: Older cells die and dissolve (resorb) and newer cells develop in their place. The forces transmitted to the jaw from the action of chewing help stimulate this resorption and replacement cycle and keep it on track. When a tooth is lost, however, so is this stimulus.
This may result in a slowdown in cell replacement, causing the eventual loss of bone. And it doesn't take long for it to occur after tooth loss—you could lose a quarter of bone width in just the first year, leaving you without enough bone to support an implant. In some cases, it may be necessary to choose another kind of restoration other than implants.
But inadequate bone isn't an automatic disqualifier for implants. It's often possible to regenerate lost bone through a procedure known as bone augmentation, in which we insert a bone graft at the missing tooth site. The graft serves as a scaffold for new bone cells to grow upon, which over time may regenerate enough bone to support an implant.
Even if you've had a missing tooth for some time, implementing bone augmentation could reverse any loss you may have experienced. In fact, it's a common practice among dentists to place a bone graft immediately after a tooth extraction to minimize bone loss, especially if there will be a time lag between extraction and implant surgery.
Bone augmentation could add extra time to the implant process. But if successful, it will make it possible for you to enjoy this popular dental restoration.
If you would like more information on dental implant restoration, please contact us or schedule an appointment for a consultation. You can also learn more about this topic by reading the Dear Doctor magazine article "Dental Implants After Previous Tooth Loss."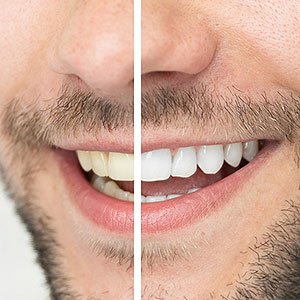 Picture yourself with a beautiful smile…what do you see? Besides straight and uniform teeth framed by the gums, you should also see one other thing indicative of a great smile—your teeth an attractive shade of translucent white.
But as you age your teeth can begin to dull as the enamel loses its translucency and the underlying dentin thickens and yellows. You no longer have the bright smile you once had in younger days.
But if the discoloration is mainly on the outer enamel, teeth whitening could be your answer for regaining your youthful smile. This is a procedure in which we apply a solution containing a bleaching agent (usually hydrogen peroxide) to your teeth. Aided by heat or light to activate it, the solution can temporarily whiten the enamel.
Teeth whitening isn't an exclusive treatment provided by a dentist—there are a number of retail products that enable you to bleach your teeth at home. But there are distinct advantages to having your teeth professionally whitened.
For one, we can control the level of brightness by adjusting the strength of the bleaching solution. This allows you to achieve the kind of look you want—from a more natural and subtler shade to a more dazzling color often called "Hollywood White."
Any external teeth whitening application will fade with time, regardless of whether they're professional or DIY. But a dental office whitening may last longer due to our stronger solutions and curing techniques. And, by caring for your whitening (by avoiding tobacco and food items that stain teeth) and obtaining occasional touch-ups in our office, the shine could last for a few years.
Again, this particular whitening technique only works with outer staining and yellowing. If your discoloration originates from inside the teeth, you'll need a more invasive method. And your teeth should be reasonably healthy before undergoing whitening.
All in all, though, teeth whitening is an easy and affordable way to brighten your smile. It could help you take years off your appearance.
If you would like more information on teeth whitening, please contact us or schedule an appointment for a consultation. You can also learn more about this topic by reading the Dear Doctor magazine article "Teeth Whitening: Brighter, Lighter, Whiter…."